Latest Photographs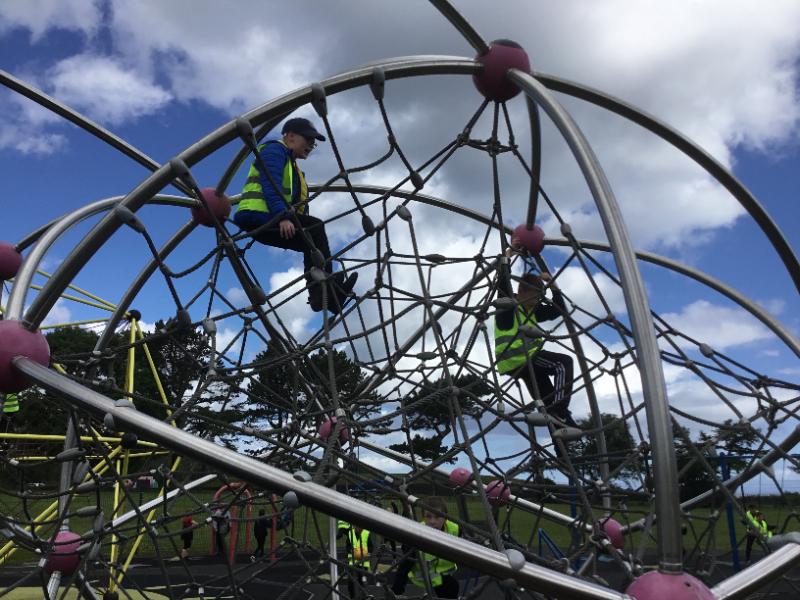 King of the Castle!
Not afraid of heights!
A brilliant day in the park.
Faster, faster, faster!
How high can you go?
Spin, spin, spin.
Who got stuck in the baby swing?!
Playing rounders in Sandy Bay.
Picnic
Ice-cream afterwards.
On the beach.
Pebble rock throwing competition into the sea.
Sea glass hunting
On your marks, get set.........GO!
Egg and Spoon Race - not as easy as they thought!
Harley trying to talk his egg into staying on the spoon!
The cheering could be heard all through Larne!
Encouraging words to their team mates - "Hurry Up!"
Callum balancing carefully against the wind.
Jennifer holding on tight to that spoon!
Jack concentrating on balancing the egg.
Oops a daisy Bailey, Chloe is gaining on him!
Aoife taking it one step at a time as the wind blows in!
Chelsey makes it back first and Hallie starts to celebrate.
The concentration was powerful!
Oops a Daisy! Can't catch it with my foot!
Jennifer bringing the egg back to the next competitor.
Ready for the Sack Race
One, Two, Three..... GO!
Jess getting her giggles under control!
Harley was like a kangaroo, he bounced so high!
Can he make it all the way back??
The scramble for the sacks, ready for the next team mate.
Hold tight, Kaia the wind is strong!
A brilliant bounce Kaia!
Eve is going for the jumping bean action!
boing, boing, boing.
Eryn's giggles got the better of her!
....but she managed to make it back!
Mr Crowe and Miss Curran "trying" to demonstrate the 3 Legged Race- badly!
Great team work here!
1,2,1,2,1,2,1,2.
Chloe and Mia have got the hang of it!
Left, right, left, right.
Congratulations !The RED Team are the Winners.
A much needed ice cream to cool down.
Happy Sports Day.
Moyle Primary School & Nursery Unit, 18 Sallagh Park, Larne BT40 1NS Phone: 028 2827 3903